Enter New Marketplaces
Ever thought of entering a new marketplace in just 7 days?
With WAPI it is really easy to open the doors to a new marketplace in a week! 
These are the challenges companies usually face:
Complicated access to 91% of global ecommerce
Amazon bulling
Each marketplace has different on-boarding
Translation struggle
Only Amazon marketing data is available
Separarte IT integration and fulfillment providers
Necessity to find local representative in every new market
Sales set up time on new marketplaces takes from 3 to 6 months
WAPI has already helped more than 50 brands to sell more on marketplaces in Europe. We provide final mile delivery in just 24-48 hours, e-commerce fulfillment and storage in 11 of our warehouses in Europe.  
How do we work? We start with analysing your products and products of your competitors. Then we suggest our ideas and develop an effective strategy for your business. Step by step we create listings in accordance with marketplace requirements such as titles, logos, offer descriptions, pricing plans, categories, images, videos, legal and more. And after all we launch your sales on the local marketplaces in any country of Europe and stay with your as your guide in e-commerce.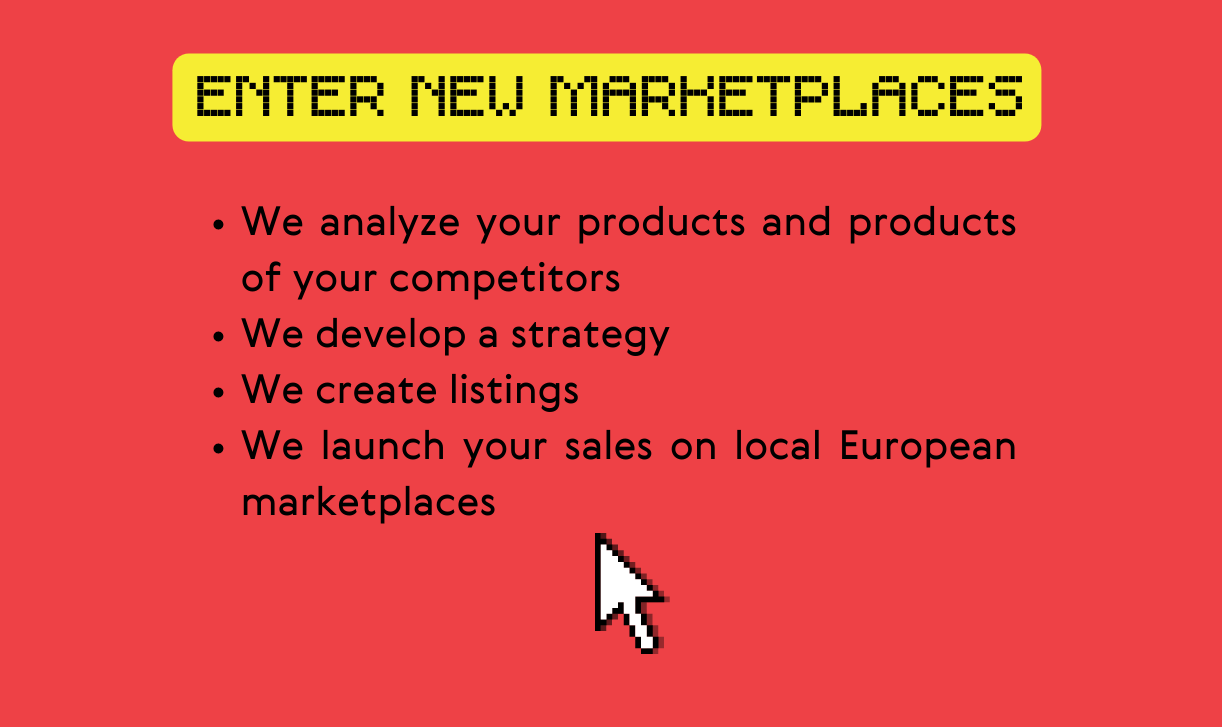 Get Started
Please fill out the application and our manager will contact you to clarify all the details.